Patrick Li, Creative Director Of The New York Times' T Magazine, Thinks Ideas Can Be Luxuries
Graphic Design In the Age Of Aggregators and Influence Metrics
Text:

Kyle Chayka

Photography:

Heather Sten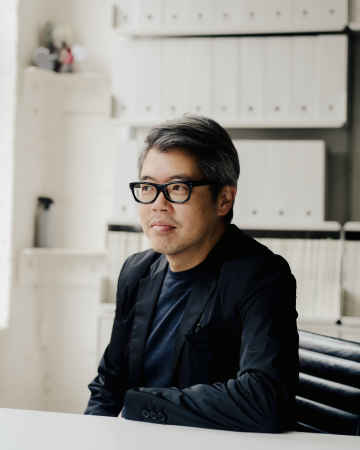 The following piece is part of our week devoted to Creative Directors.
Four floors up in a loft building in Soho is designer Patrick Li's studio, Li Inc. The space, airy and open, made me wish "airy and open" weren't cliches deployed to describe any generic space in the 2010s. It's the real deal, with tall blonde-wood cabinets and jam-packed modular shelves, elegant in a manner that's personal and intimate instead of bland. Li has been there for more than a decade, over the course of which he has established himself as a quietly influential voice across fields of design. After working with magazines including Interview, Vogue China, and WSJ Magazine, he landed in 2012 at the New York Times' T Magazine as creative director. Li has overhauled T 's look under Hanya Yanagihara, the new editor-in-chief who took up the post in 2017. Yanagihara happens to be a literary superstar and tastemaker in her own right as the author of the critically acclaimed A Little Life—the two make for a potent mix.
Beyond print, Li collaborates with the likes of Louis Vuitton, New York City's Lehmann Maupin gallery, Rodarte (he's responsible for the brand identity), and Jason Wu (where Li has done art direction since 2008). He's a magpie Renaissance man, picking up reference points from any medium or era. What matters most to him is what should matter most to all of us: a sense of commitment and integrity, the knowledge that the creators he's inspired by have taken the time to evolve their own sensibilities, whether it's artist Peter Hujar's inimitable rigor or the freshness of Sies Marjan's Creative Director , Sander Lak. Li has his own characteristic approach, a combination of well-researched refinement and loose improvisation, a layering of allusions. His use of typeface is particularly evocative, from the blocky heft of an Alexander Wang logo to the hand-drawn literary scrawl of T's Culture issue covers focusing on New York in the 1980s. The designs are thought processes, visualized.
We sat at one corner of the wide conference table that's in the same glassed-in area as his personal desk. A figurine by KAWS (another collaborator) was perched in the corner. The designer doesn't like to talk about himself but jumps readily into heady questions of philosophy and practice, what it means to create or interpret design. I kept him talking too long, but I didn't feel guilty about it. Afterward he rushed straight back to work.
You've been working in magazines for decades now.
My background is in magazines specifically from a design point of view. I studied architecture, but I was working as an intern at Emigre, a magazine in California, at the time and I just got into publication design and graphic design and art direction from that. The landscape has changed so radically.
These days, print magazines might also do film productions, e-commerce, or even their own products.
All those worlds are collapsing together. Literally collapsing, but also mind-melding together, which is kind of cool.
Everything is becoming the same. That's why I think it's important to maintain these specific points of view. The brand, whatever kind of brand it is, has emerged as the leader in the cultural war somehow.
A brand like Supreme can somehow put its logo on anything and remain itself because that identity is so strong.
They've been super smart and strategic about their controlled growth. I am really interested in this collision between things that are completely not related with each other, and how there's energy from that reaction. It's harder to do now more than ever.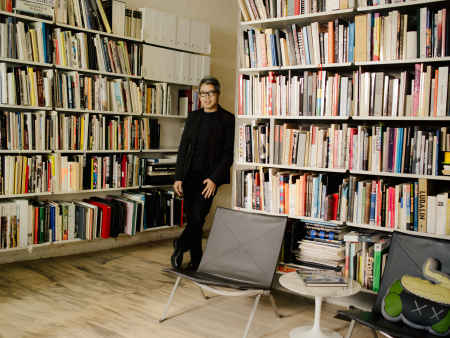 There seems to be an authorship to curation now. It's not like, "I made this image," it's like,
"I made the relationship between these two images, which I have incorporated into my own unique aesthetic that you can't copy."
It's about who can claim that union, or that specific combination. I think it's seriously just the beginning. The danger is that it leads to a certain kind of tyranny, which I think is terrifying.
Given that difficulty, when you're thinking about a new brand identity, how do you make something that's unique or recognizable?
In the best-case scenarios it's a reflection of a designer, of an individual, not a group. It's when someone has a very specific idea. I think the most successful designers have unique territories, so we try to tap into what is specific to them, because everything else has already been explored and interpreted. For example, we work with Sander Lak at Sies Marjan. He's a great thinker, but his expression is also very beautiful. I am really interested in what are the subtle qualities of what makes someone's work or output unique to them—it's intangible.
As far as photographers, Nick Knight's Yohji Yamamoto stuff was immediately so impactful, it's emblazoned in my head. There's an imprint there that I cannot shake. Steven Meisel, seeing him in Italian Vogue. With graphic design, we talk about Herb Lubalin, because that's definitely someone who I stumbled across and he left an indelible mark.
It's just like, Wow, that's the ultimate goal, you know? Not to rush in and do things that are super flash-in-the-pan but to have a slower process.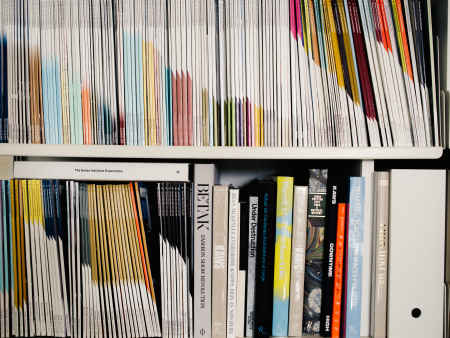 You've also worked with artists like Alec Soth and Ryan McGinley.
Alec Soth can spend months doing something, how cool is that? And sometimes the mythology around those people is exploded when you collaborate with them, too. They're human, and that's fascinating. Everyone's processes can be uniquely their own.
How would you describe the core identity of T?
There's a luxurious approach to dense information. We try to balance white space with the sheer amount of words that we have to get onto a page. If you treat it like a book, the pacing of the pages allows a kind of rhythm, but also allows different opportunities for readers to get into a story, through a caption, through a headline, even through a web referral.
There's so much content you can have online that you can't have in print that can help tell a fuller story. We're really trying to break down the hierarchy of print versus online.
How do you react to or compete with social media, like Instagram? It's where everyone seems to cultivate their own taste and project it through what they post.
I would prefer to see more creators rather than aggregators or remixers. I think that there is a value in all those activities, but I do believe that there are opportunities for new expressions, and not just a remix expression, something that is new in itself. I think we should separate the idea of influence from metrics.
Are there any trends in design that you're keeping track of at the moment?
There's a more standardized approach that echoes minimalism to a certain degree, especially in digital projects. It's not embellished; it's not necessarily minimal in terms of scarcity of form, but there are fewer moves, you're not choosing as much. For example, a type choice, it's all the same type size or it's all the same font. Everything is less worked-over.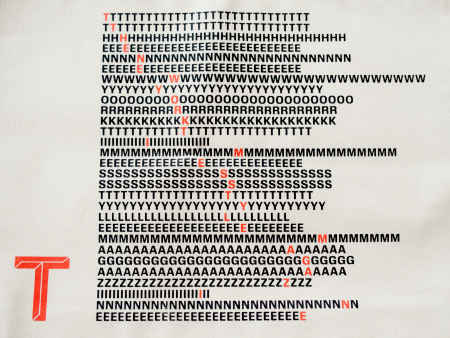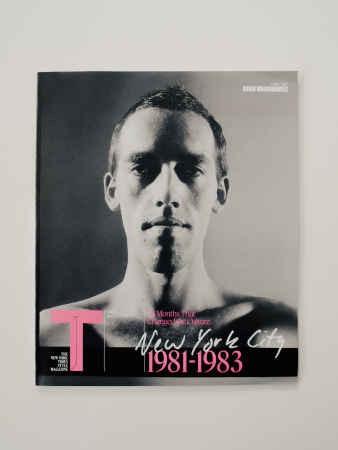 T magazine is theoretically a magazine about luxury, about luxury spaces and objects, but it feels like the definition of luxury has changed recently and the magazine has also changed its approach to what luxury is as well.
Luxury doesn't mean what it used to, and that's so amazing. It's not just about goods and items, but more about ideas and a larger cultural perspective. T has definitely evolved the conversation about luxury. As editor-in-chief, Hanya Yanagihara has a very expansive view, the content really reflects her personal interests. We could speak of Hanya as a brand. She doesn't have a logo, but she is her own unique property. For her it's about the ideas and the content. It's not the common tropes of luxury. It's much more nuanced. That's harder to achieve.
I love that concept of ideas or learning as a luxury.
I think the opportunity to share an idea is a luxury, having the time and the space to explore something. Can an idea itself be perceived as a luxury? I would argue yes.
For example, there was the T issue about New York City from 1981 to 1983. It really expands what we think of that time period.
We had exclusive access to review some of the contact sheets of Peter Hujar's images of David Wojnarowicz, which is insane. That story should have been told more widely back then, but obviously hindsight and all that. It's this constant state of educating. The landscape today, socially, politically, enables a specific kind of content. I think our content is only possible because of what's happening from a larger point of view. When Hanya talked about what the magazine should reflect, urgency is a word that she brought up a lot. She did not want it to be inert, but she's also a writer so there are going to be a lot more words and a different kind of visual density.
Bad moments motivate great art, in a way. There's that Brecht quote, "In the dark times / Will there also be singing? Yes, there will also be singing / About the dark times."
I was at a bookstore recently and they had all the very first copies of i-D on display. Those were published under a seemingly oppressive regime in the U.K., Thatcher, and so many great expressions came out of that. I guess that's the only positive way of interpreting where we are today.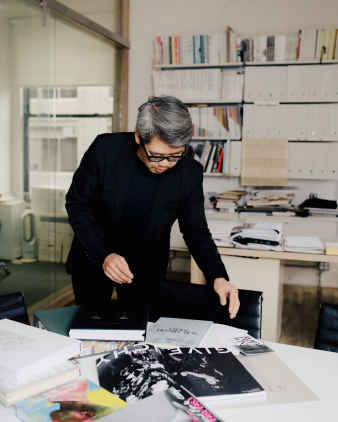 Kyle Chayka's book on minimalism will be published by Bloomsbury in 2020.
Text:

Kyle Chayka

Photography:

Heather Sten