How Fashion Tastes "Low Culture" Through Fast Food Collaborations
Two All-Beef Patties, Special Sauce, Lettuce, Luxury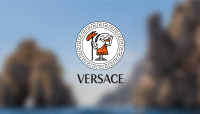 Last September, TELFAR x White Castle partnered to create a uniform for all White Castle employees across America. In a September 2017 interview with the FADER, TELFAR's Telfar Clemens expressed slight distaste for fashion that parroted the visual vocabulary of streetwear, and marketed it to a more moneyed clientele. "A lot of people take inspiration from 'the streets'—and there is this whole language of appropriation—taking something 'low' and elevating it," Clemens said. "We don't believe in 'high' and 'low.' The way I see fashion is totally horizontal."
Implicit in a statement like Clemens' is that collaborations of this nature have traditionally been appropriative, relying on a power dynamic bifurcated neatly between the affluent and the destitute. By this same token, the patrons fast food companies tend to attract get imagined, usually, as poor and fat (even if that image clashes with the truth of who eats fast food, which, as a study concluded by the Ohio State University's Center for Human Resource Research last May, skews middle class). These companies, more often than not, want to generate publicity for their food through their merch, appealing to demographics they want to woo back to their restaurants, demographics who may have the monetary luxury of pursuing more healthful options.
Fast food and (fast) fashion have been hopping into bed with each other everywhere I look, from Forever 21 x Taco Bell to Kith x Coca Cola. It's a fitting union; fast food and fast fashion hew to similarly frenetic production cycles, with an emphasis on speed that presupposes a guarantee of consumption. Shared, too, is a sense of opacity, an erasure of labor in both fast food and fast fashion; what matters above all else is the pleasure of the recipient of that labor transaction.
What's driving this desire for fast food companies to align themselves with fashion brands? My mind returns, somewhat cynically, to the fact that voluntarily eating fast food has become a form a social currency for the rich, a fashion statement in itself for anyone who occupies a social position higher than working class. It feeds the fantasy that food can bring us together, serving as the great democratizing equalizer within a capitalist structure, uniting consumers across social strata and fooling people into believing that everyone's diets, divorced from capital, are the same. There are few financial barriers restricting access to fast food; it is food's lowest common denominator. The reality is that this mobility doesn't operate in the reverse. Not everyone has the luxury of reaching into low culture and tasting from it.
Visual motifs from fast food chains have been creeping onto runways for years: Jeremy Scott devoted his entire Fall/Winter 2006 collection to fast food. Sweatshirts bore frowning French fry boxes, while dresses were covered in cubist fries. He'd build on this when he got to Moschino in February 2014, repurposing McDonald's golden arches for a logo on a sweater and a handbag. Such visual gestures can be pleasantly ironic, gut-busting foodstuffs draped over the kinds of bodies you can achieve only with a punishing exercise routine. Marc Jacobs, in 2013, borrowed the iconography of the Coca Cola logo and recreated it with a single, wavy white crest made with sequins. Then he partnered with Diet Coke to design limited-edition bottles lined with dots and birds.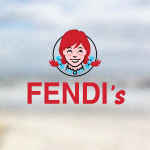 In March 2015, McDonald's Sweden rolled out its Big Mac Shop, offering drawstring raincoats and rainboots covered in burgers. In December of 2016, an online Cheetos store boasted of "Designs by Chester Cheetah" that included an atomic orange Speedo, "au de cheeto" cologne, and bronzer the color of pulverized Cheeto dust. The marketing collateral for the collection toed a line between playful and semi-serious, with models sporting "purrfect" onesies on runways. Cheetos followed this the next March with an "exclusive snackwear line" created in tandem with Betabrand.
A Kith x Coca-Cola collaboration in December 2016 sold out so quickly that the two companies capitalized on their partnership's serendipity again in the form of a summer capsule collection with swim trunks, sweatshirts and Converse. Last June, Japanese brand BEAMS and McDonald's partnered to sell totes and caps teeming with burgers, and the next month McDonald's announced that for one day only in July, it'd sell sweat suits and onesies to customers participating in McDelivery.
Last summer, KFC sold selected merch in a limited-time store: a $12 gold chain that reads "FINGER LICKIN' GOOD," a $30 baby blue shirt covered with grids of tiny drumsticks, a $76 yolk-colored sweatshirt marked FRIED CHICKEN USA. KFC resurrected some of these items for the holiday season, with a few additions, such as a $25 hat that says FU-RAI-DO CHI-KI-N in katakana. In December, Coca-Cola partnered with Hex for a sneaker sling backpack and sneaker duffel with the company's iconic color motif, red and white. Last October, Forever 21 teamed with Taco Bell to sell bodysuits and t-shirts covered in floating tacos for skinny and plus-size bodies alike. In May, an A&W location in Toronto raffled off a pair of Off-White x Nike sneakers—an order of any family member combo more senior than Mama earned an entry into the draw. "These sneakers are special, no?" queried the store's employee when my editor called up for comment.
Map the prevalence of these collaborations against the general slant of fine dining's chefs, arbiters of "high" taste, endorsing food that usually gets classed as "low" and, through association, giving fast food the weight of decadence. "Chefs who say they like Big Macs also suggest that they are not overly concerned with the preciousness, pretension, and nature of exclusion that's still inherent in the fine-dining experience," writer Chris Crowley observed in Grub Street this past March. Unknowingly, the world's poster boys of fine dining have given consumers permission to access their repressed desires, the kind that come in Crunch Wraps and stuffed-crust pizzas, by marking them as cool.
It's hard to remember a time before a man like David Chang, the mind behind the Momofuku restaurant group, didn't extol the virtues of fast food. On his Netflix show, Ugly Delicious, he orders Domino's and takes trips to Taco Bell in pursuit of Doritos Locos Tacos. Chang has built a career on blurring the line between fine dining and fast food so furiously that he fosters the illusion that there's no difference at all. His $8 spicy fried chicken sandwich at fast-casual chain Fuku was his "attempt to sort of honor the great fried-chicken places and fast-food concepts out there, to do [his] version of that, and hopefully, to make it better." Perhaps unsurprisingly, Chang teamed with Nike last year to cajole consumers into buying the Nike SB Dunk High Pro "Momofuku," black high tops with Momofuku's trademark tiny peach just below the ankle.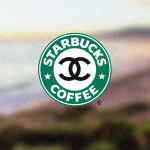 When Manhattan's Momofuku Ko first opened in February 2008, a deep-fried apple pie much like the kind one could find at McDonald's was there on the menu, an animal indulgence costumed as haute cuisine. The Momofuku fried apple pie grew out of a "love affair" with the idea of a "take on the Hostess or McDonald's apple pies we all grew up on," co-founder Christina Tosi wrote in her 2011 Momofuku Milk Bar cookbook. Tosi points to a collective "we," those who grew up thoughtlessly eating a certain food before we wised up to the realities that made it possible to exist, only to return to it all later in life out of an animal magnetism. But does such a collective "we" exist?
This myth-making suggests that dining out is a democratized extravagance anyone can afford, that there's no difference between the palate of a man like Chang and that of a mother who couldn't afford to feed her family at his restaurant, choosing Popeyes out of necessity. Chang and Tosi weren't the index cases of this phenomenon; many chefs of repute have used their megaphones to validate the appetites of well-off consumers who may succumb to the occasional indulgence of a KFC order. Marco Pierre White, whose restaurants in the UK have accrued three Michelin stars, proclaimed that "McDonald's offers better food than most restaurants," adding that he finds most of the criticism hurled against the company to be "very unfair." In a November 2007 interview with Via Magazine, chef Thomas Keller of the northern California restaurant French Laundry, decorated with three Michelin stars, declared his love for In-N-Out Burger. "To be able to do something over and over with integrity and excellence, even if it is fast food, is something to be truly admired," he said of the California chain's namesake product.
Keller's was an endorsement, if a cautious one. "Integrity" and "excellence" aren't normally qualifiers attached to fast food, the kind that's produced as quickly as it's meant to be consumed. Hugh Acheson, he told Atlanta Homes & Lifestyles in 2010, sometimes likes to go to Chick-fil-A. Danny Meyer, in July 2016, spoke to Bloomberg of his love of both Popeyes and Chipotle, his justification for eating it being that it made him "wickedly happy."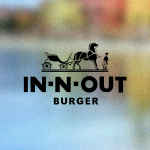 Aggregated, such public confessions resulted in a breakdown of the snobbery that had guided
food tastes for far too long. The same architects of a fine dining value system that can so often feel oppressive were rejecting it wholesale and installing a new one in its wake, aligning their tastes with the diets of those who can afford to eat little else but fast food. In doing this, many of these chefs unintentionally obscured the reality that access to food is inherently restrictive because of capital, papering over class fissures by reminding consumers we can all derive pleasure from eating Chick-fil-A.
There's an overwhelming emphasis on gratification in these soundbytes, a pleasure that is so overreaching that it's impossible to fight. "It was my favorite beverage growing up," Kith's Ronnie Fieg said of Coca-Cola last summer during the aforementioned line's launch. "So it's very nostalgic. When I saw some of the assets and the old logos, those resonated with me immediately."
I return to Fieg because the belief that food becomes more resonant through nostalgia is pervasive, and it doubles when it applies to fashion. Nostalgia can act as a masking agent that conceals the injustice wired into fast food, scrubbing away class differences that the industry relies on. Fashion exploits that dissonance. Fast food is, in its most romantic imaginings, a vehicle for nostalgia; fashion can awaken cravings we didn't even know we had by giving nostalgia material form.
If the smell of McDonald's fries reminds you of the person you once were before you knew better, a sweatshirt plastered with them suggests who you may want to become, someone who does not feel the need to apologize for eating the garbage of your youth, but instead devours it with self-assurance, toting your love for fast food around like a luxury few can afford.
Mayukh Sen is a James Beard Award-winning food and culture writer based in New York.