Eli Russell Linnetz: Creative Director, Renaissance Boy
The ERL Designer, Kanye West and Lady Gaga Collaborator, On Money, Music, and Coping Mechanisms
Interview:

Elizabeth Raiss

Photography:

Eli Russell Linnetz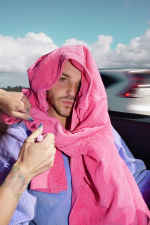 The following piece is part of our week devoted to Creative Directors.
Eli Russell Linnetz operates out of a minimal office on a sunny, tree-lined stretch of his native Venice, CA. When I walk in, he's in the midst of a team meeting, which he immediately ends. The small cadre surrounding Linnetz, I find out later, included his mother and sister. "We were just sitting here having a meeting, asking how much money I want to make this year, and I'm like, 'What is wrong with you people?' I don't think like that. I'd rather be poor and do something incredible."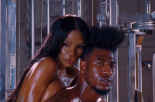 Linnetz's resume is, certainly, incredible. He directed Kanye West's "Famous" and "Fade" music videos (and sat in that meeting with President Trump). Designed the set for Lady Gaga's Enigma tour. Devised and shot all of the Kardashian-West family polaroids. Worked for David Mamet and Woody Allen. Produced music for Teyana Taylor, Kid Cudi, and Kanye West. Did graphic design for Comme des Garçons. Sang opera at a college level. Voiced a character in The Emperor's New Groove. If these were not verifiably true, I would not believe a word out of his 26-year-old mouth. In fact, Linnetz was a pathological, fantastical liar as a kid. "But then," he asks now, "what do you do when all the things you lied about become true? Then you have nothing left to lie about."
The multi-hyphenate—or "renaissance boy" as he half-jokes—is acutely aware that his takes on practical concerns like earning money are alienating, privileged. But he'll be the first to admit he lives in an enchanted world, disconnected from reality. The kind where his creative direction services—he was one of the Kardashians' first phone calls after the infamous Paris robbery—cost a minimum of seven figures per day, or where Adrian Joffe, the president of Comme des Garçons and Dover Street Market, casually invites him to design a clothing collection, ERL.
All of Linnetz's projects are intensely collaborative. For ERL, he commissioned artist Jordan Wolfson to design the graphics for the Nike-branded line. Similarly, in part two of this story, an impromptu editorial collaboration between Linnetz and friends, in his second home of Oahu. Frenetic and unflappable in a neon green ERL corduroy shirt, I spoke with the renaissance boy about inspiration, Lady Gaga, chaos, art, cinematography, and just about everything in between.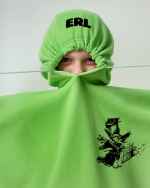 I've always just kind of sewn. My mom got me a sewing machine when I was a kid. I remember being 14 and emailing every single designer. I made a fake resume and sent it to Marc Jacobs' office with sketches and photos. No one ever responded. I was always trying to stand out with my clothes, [my style] was super crazy, over the top. I won Best Dressed [at Santa Monica High School]. Now it's kind of the opposite—blending in, I think, is the move.
When I was 15 I went to a David Mamet show on Broadway and there was a costume contest on set. He was like, "I have to be the judge, can you find an outfit for me?" And I made him this judge's robe from scratch and he told me to come back the next day and I started assisting him.

If someone says I can't do something, I go and do it. If someone says, "Why would you do wrestling?" I go and do it. That's followed me my whole life. If someone says, "You can't do a music video unless you've done 10 music videos." Then I go and do a Kanye video. If someone says, "You can't design a stage unless you've designed a stage before." Then I design Lady Gaga's stage. [At USC], I was paying for school by sewing in the costume shop, and I was in the operas, too. I trained with the diving team. My life has always been this weird balance of sports and art.
The art that I create—a video or a stage design or a collection—are manifestations of real friendships. It's not about clothing; it's about my friendship with Adrian Joffe. Gaga and I took some pictures together and she was like, "I've got my vegas show coming up and this is what I think I want to do for it." And because I'm so nuts, I was like "no" and then designed a whole stage and came up with this story and said, "This is how I would do it." And she was like, "Okay, let's do it." It was a beautiful collaboration and I'm honored she let me into her world. It's not calculated, it's very intuitive and it's about the people I meet. I don't really have this larger plan, it's more about the moment you share with that one person. I'm neurotic about everything but I don't have any preconceived notions of what I want [a project] to look like. I just think about what I like in that moment, what does this person like? That's kind of been my whole MO: running around the globe in search of friendships. And the artwork is always secondary.


I went with Kanye to see President Trump. It was surreal but that's every day of my life. That's why it's hard to know what's the ground and what's the sky. When I first started working with Kanye, I had $25 in my bank account. A friend of mine that was working for Kanye showed him my artwork. I was in this abusive relationship and the week I moved out, Kanye reached out. I think great things will come from putting yourself in a healthy environment with people who love you and that you trust, as opposed to chasing money. The "Famous" video is all about the people you surround yourself with. The "Fade" video, too.
I had never really produced music before in a studio. And then, I was listening to the tracks by Kanye, and I said, "You're really missing these three sounds." And then he was like, "You're right." So from being in the studio with him, I got a co-producer credit on the [Kid] Cudi album. And then I wrote a few songs for Teyana. This year has been really weird. During all that happening I shot the Ye album cover. That's just how my brain works. I think that's how people's brains work in general, but it's often suppressed.
I was doing graphics and creative for Comme des Garçons. The only thing Rei [Kawakubo] has ever said to me is, "Eli means genius in Japanese," and then she walked away.

I think whether you're doing a stage design or doing a video or making clothes or writing a song, it's all about filling a void of something that's missing inside you and hoping that it fills other people that are missing that same part of themselves. My art isn't about making something I think people will like. It's something I will like. I think that my inherent desires, to be loved and appreciated, come out in the work and that's why people respond to it. There's a boldness to it but there's a lot of sadness and emptiness. Especially in the sets and the space around the subject. All of my photos are very lonely and isolated, but they're also powerful at the same time.
I have nothing in my house. The only clothes I have in my house is my collection. I have a bed and a couch. That's it. I'm a very quiet person and I live a very simple life. So, I think the combustion, the nuclear products, come from the cognitive dissonance of being pulled out of my quiet space into a world I'm uncomfortable with. But that clash is where the art comes. Because I'm not in my comfort zone, so then I go into survival mode. And I survive by making something amazing. The art is this coping mechanism.
Eli takes us around his second home, the island of Oahu, where he shoots a new photo series following the inspiration for his latest ERL collection.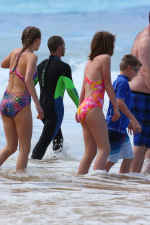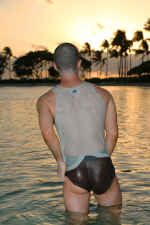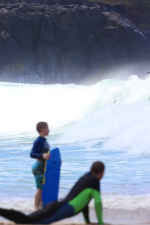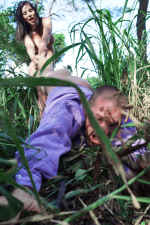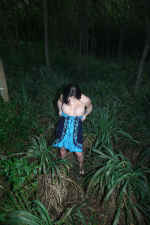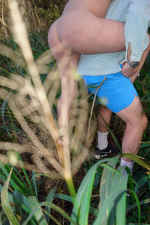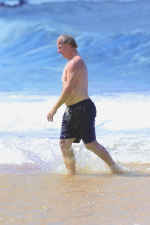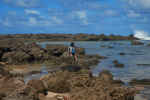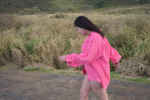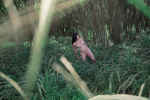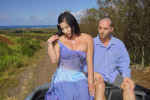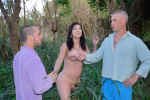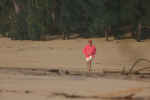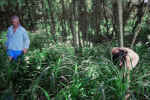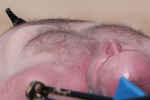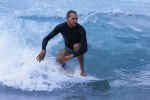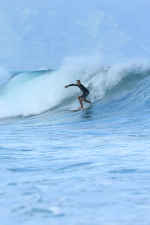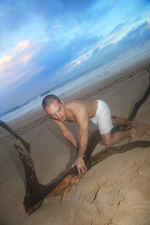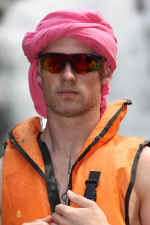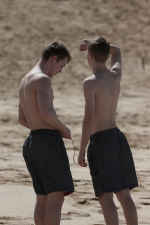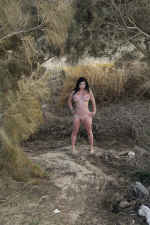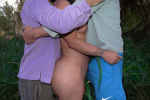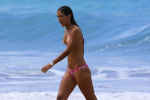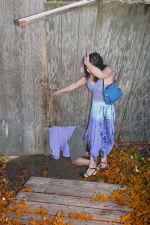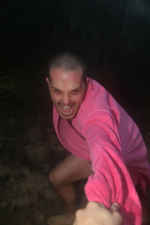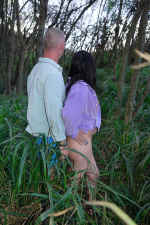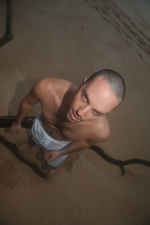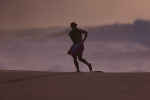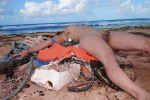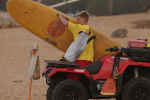 Liz Raiss is a freelancer writer and editor. She lives in LA.
Interview:

Elizabeth Raiss

Photography:

Eli Russell Linnetz

Creative Direction:

Eli Russell Linnetz

Art Direction:

Pierre Auroux

Production:

Conor Lucas, Operator Media