Kimberly Rose Drew on the Limits of Utopia
The Writer, Curator, and Activist Talks Contemporary Art and the Preservation of Image-Moments
Interview:

Julia Cooper

Photography:

Kimberly Rose Drew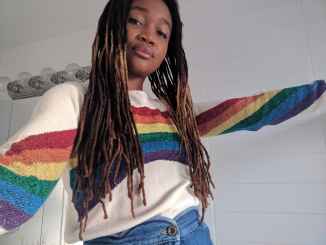 Kimberly Drew—known online as @museummammy—isn't about to break her stride for anyone. She's 27, runs the social media channels of New York City's Metropolitan Museum of Art, and boasts a ballooning following and practice of her own. She hails from Orange, New Jersey, but has the sharp edge, quick wit, and shortened lunch hour of a native New Yorker. Her name and image have cropped up on nearly all my feeds in the last year, thanks to her recognition of new media platforms as important curatorial tools. After interning at the Studio Museum in Harlem in 2010 she launched her Tumblr, Black Contemporary Art, and gradually became an authority on the subject, amplifying the work of black artists and revealing the overwhelming whiteness of the art world.
A few blocks from The Met, we meet up and eat quinoa while it rains outside. Drew talks about the future of the museum ("fully immersive"), the search for utopia ("there is always more") and the patient work of archiving the zeitgeist (her first book, a collaboration with writer Jenna Wortham, is currently titled Black Futures).
Julia Cooper
Kimberly Rose Drew
What do you think the museum will look like in a hundred years?
Especially with augmented reality and virtual reality, I think the museum experience is going to become more immersive. It's really on the rise if you think about programs like The Interactive Pen at the Cooper Hewitt, Martine Syms's recent show at The MoMA, or about Digital Storytelling at the Smithsonian for African American History and Culture in D.C.
What utopian possibility do you see in black contemporary art? You've dedicated a lot of your time to privileging it, to nourishing it, to critiquing it.
I don't think about art in that way, because in my mind utopia is something that can be wed to a particular window of time. So, it's like, "This is ultimate pleasure, this is freedom, this is the ecstasy that we seek," and that kind of limits it. For me, I'm excited by the number of voices that are emerging in the moment, and the ways in which we all feel empowered by the generation ahead of us to actively participate—the sky's the limit and perhaps utopia limits that.
How does that empowerment look?
I'm very centralized in my own studies and in my work on black cultural production, but I do often encourage people—especially when I do campus visits—to be like, "If there's something that you love, do that shit! Don't ask for permission." I know what worked for me, but I would never dare to say, "This is the magical solution to success," or, "This is the magical path towards utopia."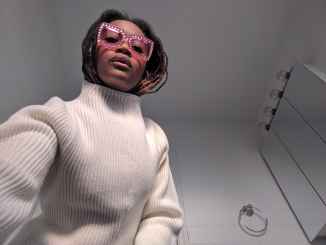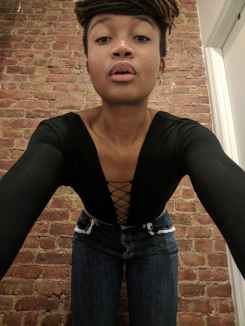 "I want more imagination about the possibilities of black cultural production."

I've always thought of utopia as defined by its futurity.
I like that, because I think if there's something I hope for in the future for black artists, and for a black art "discourse," it's that people continue to think about it as an instance of futurity and expansiveness. That there is always more. I always encourage others to have an imagination about the future possibilities of black cultural production.
What are you especially attuned to right now?
I'm really invested in talking to elders in the art world. Especially post-election—and since I'm also working on my first book—I've been thinking about strategies for survival through black cultural production. Talking to people who have done more with less than I've had has been a key focus of my practice, and it's something I've done totally offline. Just sitting with them and trying to dream big dreams and hearing firsthand from someone who has exceeded their ancestor's wildest dreams has been really important for me.
I want more imagination about the possibilities of black cultural production. That's kind of my underbelly hope.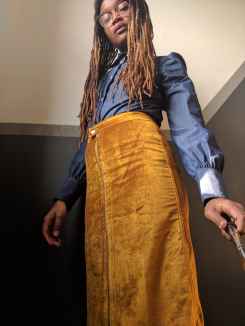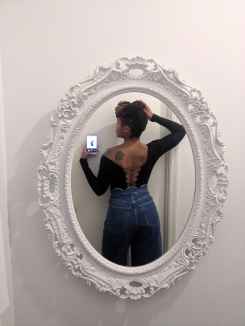 Yeah—my little, quiet, soft goals. I feel really lucky to have so many artists as friends. I was raised with a family of artists as well, so understanding the life that goes into a work, its social history, is 10 million times more interesting to me than what actually hangs on the wall. That is perhaps what makes my work interesting to other people, because it's like, I'll be partying with these people because they're my actual friends, and then I'll also go to their openings because they're dope people. It's not like, "Oh, this person has commercial success so I'm going to support them." Life is too short for that shit.
What can you tell me about your book?
Yeah, so, I'm working on it with Jenna Wortham. She slid into my DMs and changed my life. Now we're working on this book project, and it's going to be like a coffee table book. The idea is to create something like an anthology. One of our biggest inspirations is Toni Morrison—in the 70s she did this book called The Black Book where she sat with people and they aimed to record that particular moment.
Yeah! What we're hoping to do is create a book like that for our generation that is something that can support the way and the pace in which people are producing—online especially. Because you have these incredible moments that happen, like everything from #BlackoutBlackFriday to Colin Kaepernick. But there's no proper spot to place it against other things and to think about these iconic image-moments that happen online together. And also just in perpetuity, because the Library of Congress isn't working fast enough to preserve all of our tweets and snaps. We're in this really weird time in terms of production online and so we're hoping to bring some kind of tentpole figures together to build a book that can in some way represent it.
It's really exciting. It's hilarious because you didn't know my book was called Black Futures but you wanted to talk about futurity! It's perfect.
Interview:

Julia Cooper

Photography:

Kimberly Rose Drew