The Editor-in-Chief of GQ Style and Creative Director Of GQ Talks Fandom, Magazine-Making, and Virgil Abloh
From the Condé Nast Content Tower,
Durga Chew-Bose Interviews Will Welch
Interview:

Durga Chew-Bose

Photography:

Jason Nocito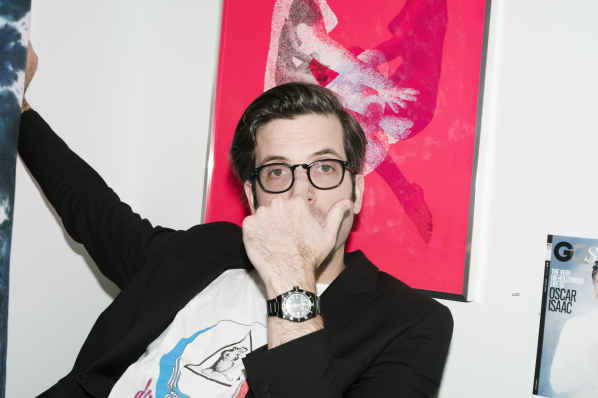 Brad Pitt. Blue-eyed and lunar-lit, tumbling around and overcome by White Sands powder. Timothée Chalamet's searing, coolly persuasive unibrow. Both actors, at separate stages in their careers, shot by Ryan McGinley. One for a summer cover, the other for March, bringing to mind Luis Sanchis' work for The Face but realized now, by GQ's creative director Will Welch's cohesive, fashion-spry and curious, and intuitively collaborative team. They're enthusiasts. Editors who are fans, too. They love a subculture, a t-shirt, a Nalgene designed by a t-shirt designer. They've identified the bizarre potential of an upscale quarterly (with legacy pull) like GQ Style—of which Welch has been editor-in-chief since December 2015—and how a print publication with a behind-the-scenes touch (like their podcast, "Corporate Lunch") can speak more directly to its audience.
Wallpapered with collected ephemera—like Prada show invitations, photographs of Armani and Future, Mies van der Rohe, or saxophone jazz great Pharoah Sanders, or an oversized eBay poster of Jim Henson for Apple's "Think Different" campaign—their Condé Nast real estate, or at the least the zone close to Welch's office, which he lovingly calls the "content tower," is a document not just of their work, but simply put, how much time they spend together.
We caught up with Welch at GQ's HQ one morning in March and then a couple weeks later over the phone.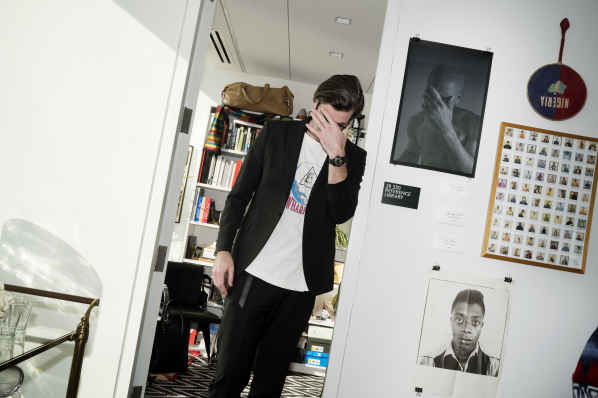 Durga Chew-Bose
Will Welch
So, what exactly is a creative director?
Nobody knows. It's the most hilarious title on earth. It's gotten especially hilarious in the Virgil Abloh era. From 2003 to 2007, I worked at The Fader. I would be at rap shows all the time, and people would be like, "Hey man, you work at The Fader. I'm a CEO, check me out." And now, it's like, "Hey, aren't you that guy from GQ? I'm a creative director." It's an interesting flip. Like going from the era of Puffy and Jay-Z, and Birdman, and all those CEO's, to now, where it's: I'm a creative director, I've got ideas. It's become the coolest imaginary title.
But what's your one-line answer? When you got the job, and you had to start describing your title, succinctly—what would you say?
There's not a lot of people asking what the actual work is. I guess there's no way to really say it without doing a disservice to how collaborative everything actually is. It's overseeing the fashion department and working on all the concepts and directions for photo shoots. Every company has a chief creative officer now, and every celebrity has a creative director.
Being a creative director requires, I imagine, possessing an endless stream of ideas. But that kind of excess seems like, not necessarily a bad or flawed approach, but unfocused? Or maybe too abstract?
Totally. This moment where there's a premium on ideas is pretty silly. Because it's cool to have ideas but it's way cooler to know how to execute half of an idea. Wanting to present yourself as someone with a million ideas is just very strange. That's like having all the ingredients for tons of cakes but nobody cares until you bake them.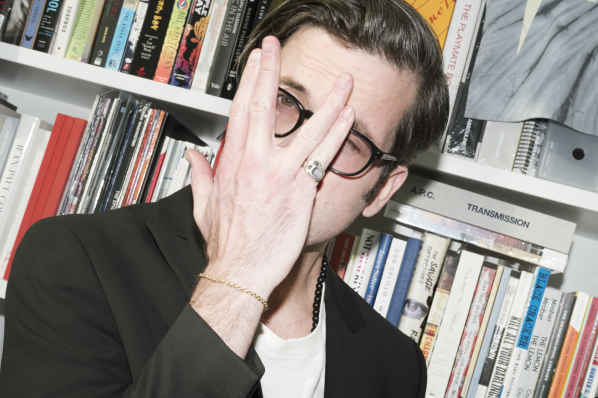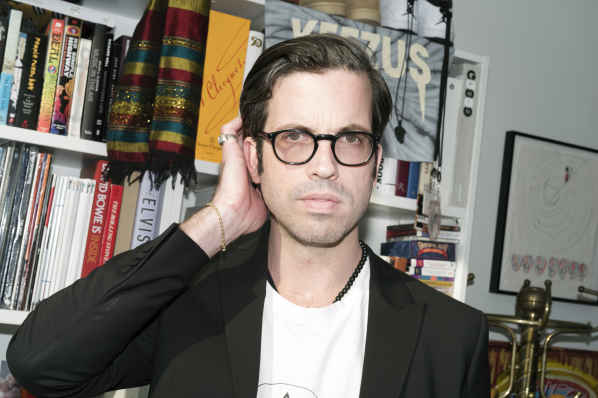 How are you sure of your ideas? Like when you pair a writer with an unlikely or surprising subject? How much does being weird or offbeat play into it? Or is it about being patient with your instincts, trusting that eventually a story or opportunity might develop?
It's all about the right mix. For GQ Style, over the course of a single issue, I want to make sure there's a photographer pairing or writer pairing that's obvious—not just to my mind—but anyone's mind. And other times, you just want to completely resist that impulse until you have something totally counterintuitive. Hopefully over the course of the issue, you have moments where you're throwing fast balls, curve balls, and change-ups.
Yes. It concerns me to be an editor at a men's magazine and to have just used a few sports metaphors.
How important is it to position yourself ahead? To forecast instead of immersing yourself in a trend.
There's definitely, with magazine making and fashion editorials, an act of interpretation. And that's valid. But what I want for both GQ and GQ Style, is to be fully participating in the moment, rather than feeling like we decide what's cool, or we're going to tell you what's next. It's more about how can we be in the fray. For GQ Style, it's about who's got the juice. It's pretty boring to be sitting here, declaring trends. I'm also not the person to be asking. I didn't come into this career thinking of myself as a fashion person. I've been working in the fashion world for years now, and it's such a fascinating world, but I've always felt I've had a natural distance from it.
Culturally my first love was and still is, music. I don't know if you see yourself first as a writer or a books person, or maybe you don't think that way. But there are a lot of people who came out of the womb interested in fashion. And then there are a lot of us who are unabashedly in this world but it's not how we have ourselves filed in our own brains. There was this one time, five or so years ago, New York Fashion Week was beginning. I hadn't thought about the fact that it was starting, and I looked at my calendar and was like, "Oh, I'm going to the first show of the week and it's in 15 minutes." It was a men's and women's show, and I walked in and hadn't mentally prepared, and I was like, Whoa. Photographers, lights, music. Anna's walking in this way, and security is pushing you that way.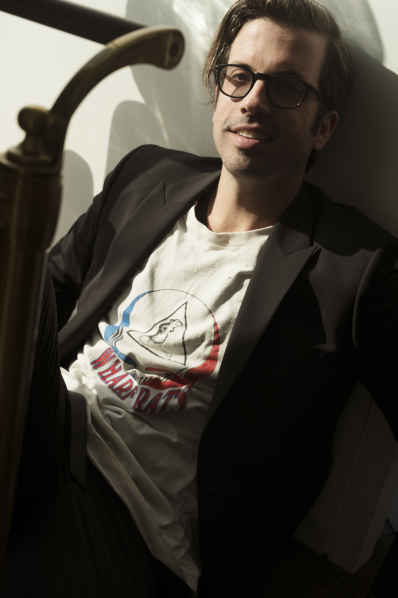 Do you think that level of spectacle is still important to fashion?
It's funny because while telling you that story, I was thinking about how retro it sounds. Right now, it's an awesome time creatively because everybody across the board has lower budgets, whether it's us making a magazine or it's a small fashion brand or a big fashion brand. I really believe that limitations lead to the most exciting happenings, whether it's a shoot, collection or show. There's this…[laughs]—
Are you about to use another sports metaphor?
No, but it's almost just as jock-y. I think it might have been in the documentary It Might Get Loud where Jack White was talking about how he'll leave his guitar pick on an amp, at least one step too far away. He's able to get the pick and get back to the microphone just in time to hit his cue for the song. He likes the pressure and having to rush. Being a little late leads to the rock and roll element; that helps the song, basically. He's interesting in terms of this because the whole idea of The White Stripes—him and his wife or sister, two instruments, three colors—it was all about making a small box and still making something great. Anyways, baseball and The White Stripes. Not the two things that are usually top of mind for me, but here we are.
Let's talk about some of your recent covers, like your James Harden cover.
He stepped into some intense high fashion and wore the shit of out of it without even blinking. Everything from neon Balenciaga, to sequined Comme des Garçons, to a Louis Vuitton rain poncho, and floral Gucci. It was a very loud shoot.
You like, Iris Apfel-ed James Harden.
100%. That is as good a way to put it as anyone has had yet. He walked into the fitting excited and I was glad to hear it.
Has there been a cover or an issue's theme that's intimidated you?
For our June issue, the comedy issue, yes. I know I can do a fashion issue, I don't have any sheepishness about that. But a comedy issue felt like a challenge, especially because historically they've been so good here. Of all the things I have experience doing, I have the least experience making pictures that are laugh out loud funny.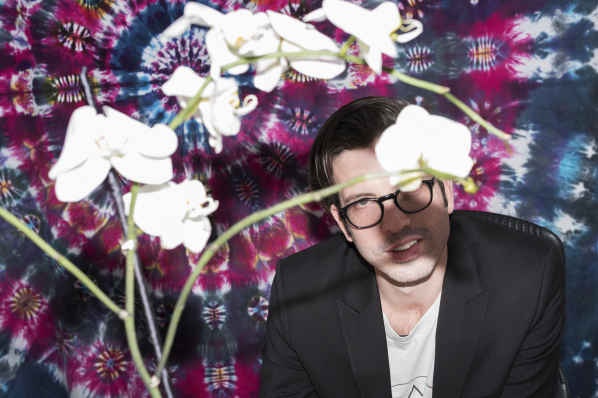 Jokes are scary, especially rendered in still photography.
Depends on who you ask. If you ask me, not really. I don't know.
Is that a weird question?
No it's such a good question. But that's the thing, there are a lot of funny people here. We were talking about one of the shoots that we haven't done yet, and I went directly from the red-eye to appointments yesterday, and was just fried in the evening. I was trying to have a funny idea and I was thinking when I got in the elevator: Damn, I was just the idea generation of hangry. I was not funny at all last night. [Since this interview, GQ unveiled a triumphantly cheeky June cover, trolling it would seem, Vanity Fair and the magazine's infamous Photoshop fail.]
What's your team like? Seems intimate. And dorm-like.
It is dorm-like. I take it as a compliment. I mean, there's a giant tie-dye tapestry in here. And Grateful Dead posters. I can't get mad at you for describing this office as dorm-like.
What do you consider risky for GQ?
Just trusting that something that's wavering is going to come through. We live on the tightrope. You can feel that in the finished product. One thing that's not acceptable here is someone having a huge idea and us not pursuing it because someone's like, That's never going to happen.
I want to talk about something writer Mary H.K. Choi tweeted, in response to a collaboration GQ Style did with Alyx designer Matthew Williams and Damon McMahon. Choi tweeted that she loved GQ Style because you're "such fans." She goes on: "the way they talk about their interests and discovery mechanisms reminds me so much of cool older siblings growing up. the editors' TASTES shine thru." You shared her tweet, thanking Choi, and adding the white dove and twinkle star emoji, and the hashtag: #alwaysbeyourself.
That was really cool because Mary expressed the mission statement of GQ Style—one we've never said out loud. The only way to make something great is to just pour yourself into it. Each new issue, I say to everyone, "Can you believe Condé Nast is giving us these blank pages? To fill with whatever we want?"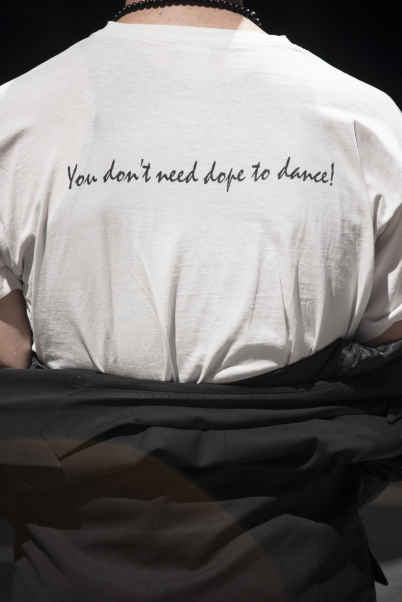 What's your attitude towards creative direction and content that intersects with or centers, or stems from fandom?
I've always felt like a fan. I have always felt like the act of magazine making and writing, and taking pictures of subjects is a secondary art form. The people who do the primary form—making things from scratch, from their imaginations—I've always put them on a pedestal. Rightly or wrongly, that's me. Journalism, and especially the kind of magazine journalism that we do, should be egoless. And criticism, generally speaking, is not egoless. It can be when it's done really well—that's a whole rabbit hole, actually. But I come from a place of looking to celebrate people who are doing things that I believe in, whether that's a small shop owner in L.A. or Antwerp, or Atlanta, or it's a famous Hollywood actor, or it's Puffy on the cover of GQ.
A tendency towards celebrating those who make the primary form, but guided by whatever instincts you return to…
Right. Thinking someone is worthy of being celebrated and going in to celebrate them, doesn't mean that you do it dumbly or blindly. It's really interesting to explore all the fault lines in a personality. Getting to know what's dark, complicated, or misaligned.
There's a spectrum of fandom that moves from totally sincere and nostalgic to fandom that lacks a critical eye—that is recklessly, tediously devotional. But at GQ Style, it seems like the fandom that you're celebrating exists somewhere in between.
There's a story that I think kind of nicely articulates it. It's the piece I did with Andre 3000. I grew up in Atlanta, Georgia, and Outkast was—when I was 16—what I did. With all of my time, all of my angst, and with all of my desire to escape and go smoke cigarettes. I would drive around listening to Outkast. That's a huge part of my youth.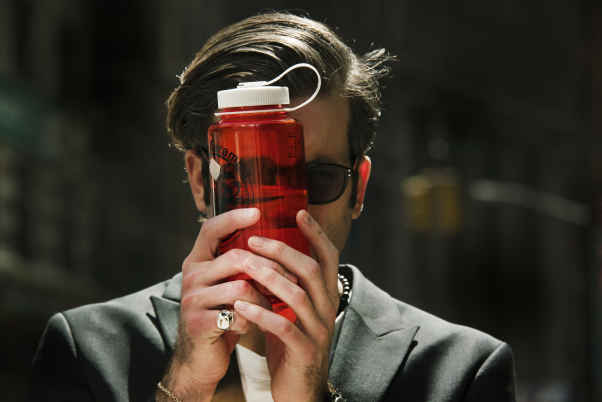 This reference is already better than your baseball and Jack White references—
Oh my god. I was cracking myself up when I was thinking back to our conversation, I was like, "Man, the sports reference and Jack White, Durga is just going to ruthlessly mock me."
It was very generous of you.
It's true. I put myself in your hands. But yeah, it was really Outkast and the Grateful Dead for me, as a teenager, but especially Outkast. It's basically impossible to overstate—unequivocal, uncomplicated fandom. So, when Andre and I connected, it was like a six to eight month period of going back and forth with him, and finally, when he felt like he had something he wanted to talk about, I was like, Man, how am I gonna put my reverence of this guy aside? I want to put my heart and soul into the work, but I also want to have clear lines. I know what honest journalism is and I know what it isn't.
Editing and image-making have felt more honest to who I am. Basically, too, I got to GQ and was suddenly around so many writers of such an insane high level that I realized maybe this isn't my calling.
We can't speak about your role as creative director without talking about Virgil and his appointment in March as Louis Vuitton's menswear artistic director.
It always comes back to Virgil.
Do you think there's room right now for people who take time to create? Who might not even be good collaborators?
We're all image makers and we all get to creative direct our lives through Twitter, and Instagram, and Facebook, and you know for the kids who are on message boards and stuff. Virgil has been the shining example of that. And not only has he gone from being Kanye's creative director, he's the owner slash designer, slash creative director of Off-White. He's making stuff, making stuff, making stuff. There's a huge range of differing opinions about the quality of stuff he makes, but it all seems to connect with an audience. The best way in this era to smash the critics or the haters or the naysayers or whatever it might be, is to just keep making stuff. To keep building. The paradigm he really shattered was the one where instead of the celebrity being the most aspirational figure, it was the guy behind the guy.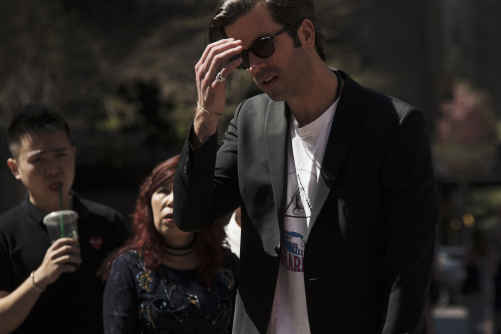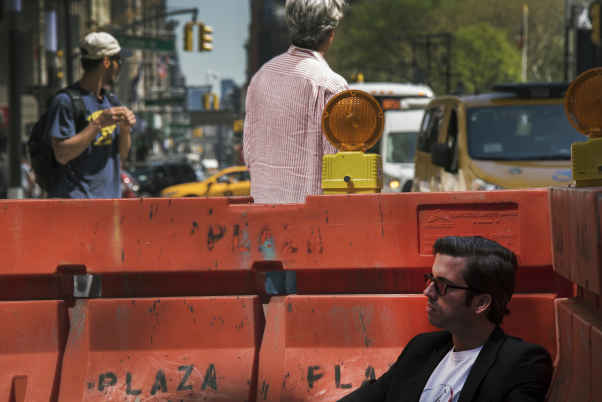 The guy behind the guy who's now more visible than ever. At Louis Vuitton.
If you think of the movie Up in the Air, George Clooney's character is kind of soulless because he's always flying, and isn't rooted. He doesn't have a home. Virgil has made having your home be the sky lounge and airplane wifi, the coolest, most aspirational thing on earth. And since travel is one aspect of what makes him such an aspirational figure, I think there's a natural logic for him going to Louis Vuitton. Their business was built on steamer trunks. To me, it makes sense.
One last question. What are your long term plans for both magazines? Going back to what we were talking about earlier, does it involve media's preoccupation—currently—for what's weird, like our appetite for bizarre, lengthy, oddly paired Q&As with celebrities?
As someone who is 36 years old and has an idea of what a career looks like, I don't feel confident in the long term of basically anything. I just feel really good about the short and medium term. It's anybody's guess. There's something really in step with the moment with Q&As. And it has some element of being a lost art. We're also in this moment where weird is good. And weird is often the same as arty or artful. So what that means is often people do really bad shit but because it's weird, it's confused for being good. And the culture seems to have lost the ability to discern between what is artfully weird and what's just bad weird. But within that, there's a lot of permission to try some things. And an opportunity I do not want to waste.
Durga Chew-Bose is a senior editor at SSENSE.
Interview:

Durga Chew-Bose

Photography:

Jason Nocito