What Joan Didion Taught Alex Daly About Crowdfunding
Plus Eight Other Tips From the Crowdsourceress To Help Launch Your Next Business Idea
Text:

Xerxes Cook

Photography:

Eric Chakeen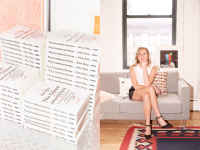 Alex Daly has just returned to her Tribeca office after a two-week tour zig-zagging across the U.S. to promote her new book, The Crowdsourceress: Get Smart, Get Funded, and Kickstart Your Next Big Idea. Having helped fund some of the most successful projects to have graced Kickstarter the past couple of years, Daly, still not yet 30, seems to have an innate understanding of what motivates people to part with their hard-earned money in order to help realize someone else's dream.
Via her company, Vann Alexandra, Daly has raised $20 million for 50 projects from over 100,000 backers. Among them are the 2014 Joan Didion documentary We Tell Ourselves Stories In Order To Live, Neil Young's high-fidelity portable music player Pono, and reissues of NASA's and New York's MTA design manuals—pure design geek kryptonite. This list goes on: robotic desktop 3D printers, electric wheels, TLC's comeback album, and a cell phone that's designed to be used as little as possible.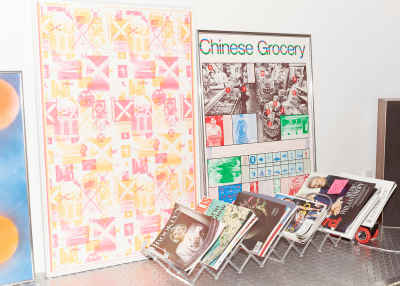 Daly's book is the first definitive crowdfunding operating manual, a mode of economic participation and group decision-making that walks a knife's edge between the utopian and dystopian. Platforms like Kickstarter are instrumental in bringing creative projects into the world that would otherwise never have existed. At the same time, personal health emergencies are driving an increasingly large number of campaigns—GoFundMe notes that $930 million of the $2 billion raised between its 2010 launch and 2016 went towards medical expenses. Whatever crowdfunding's meteoric rise might portend, the fact is that it's only becoming more commonplace. Daly wanted to "peel the curtain away" to demonstrate how difficult it actually is to crowdfund a six-figure campaign. As for revealing her trade secrets, she points out that "even the best chefs in the world have recipe books, yet people still go to their restaurants."
As she gears up to launch a campaign to reissue the Environmental Protection Agency's 1977 graphic manual—just as Trump announced his intent to pull the U.S. out of the Paris Climate Agreement—Alex talks us through some of the key ingredients that go into crowdfunding your next eureka moment.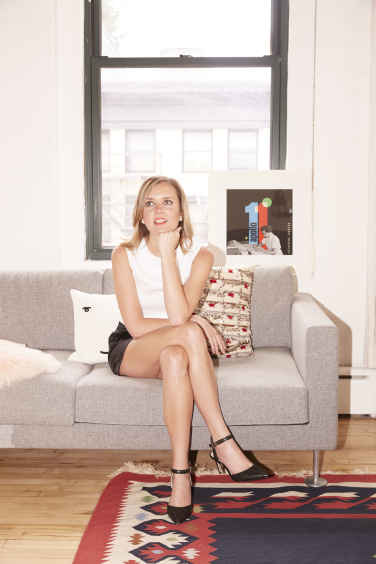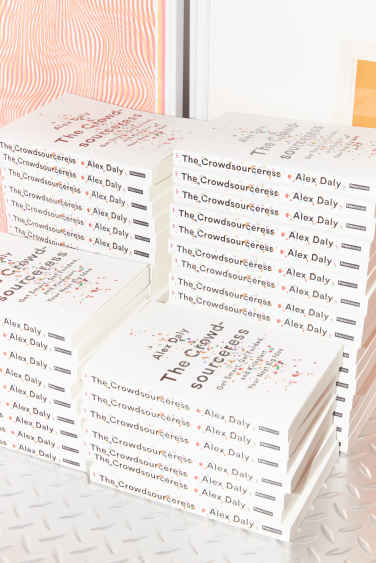 "Crowdfunding has changed so much in the short time it's been around. 10 years ago you would see a team of creatives raising thousands of dollars for their art projects, but now that there are Fortune 500 companies and celebrities crowdfunding, the stakes are a lot higher. You have to think of crowdfunding not as launching a little art project but as starting up a business. There are companies in China that have been known to rip off a person's idea just off the press release or teaser video for a campaign. Patent your product."
"Kickstarter or Indiegogo or GoFundMe or RocketHub—which is the better platform? I get asked this question all the time, and it really depends on what you're looking for. On Kickstarter you can only fund creative projects. If you're a social business or a charity, you probably should be looking for another platform. The big critical difference, obviously, is the all-or-nothing, which is Kickstarter, or flexible funding. All-or-nothing can be very scary, but it does create a huge amount of urgency and participation that you don't see on platforms that are flexible. And because if people out there see that you're close but you're not going to get the funding within this period of time, they're going to want to help you get there. That's sort of the goodwill of the crowdfunding community—people want to be a part of something and make it successful with you and help you get to the finish line."
BUDGET TO GIVE YOURSELF A 15% BUFFER
"You have to invest in getting a filmmaker, a designer to make the webpage look great, you have to hire someone like yours truly, and maybe you have to get a separate publicist. There is a lot of upfront cost, but there are ways of managing that. Get creative with how you pay people—upfront or on commission. Always remember the video is critical. It's kind of crazy that it's still optional to have a video on Kickstarter, because when people are swiping through campaigns, they're not going to go read through a bunch of text—they look for the strongest, coolest, most powerful campaign, and if you can capture all of that in a video, you can really capture somebody's attention and compel them to donate. So, hire a professional. You really can't do things half-baked anymore."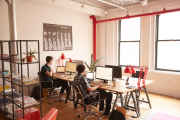 LAUNCH ON A TUESDAY AND AVOID THE HOLIDAYS
"We like to launch Tuesday mornings. On Mondays people have full inboxes and they're just catching up from the weekend, but Tuesday is a really sweet spot where you have the full week to take advantage of. Avoid the holidays, because first of all, people are away from their computers, and also because people don't want to put money into something that's going to be delivered six months later—they want to get something that's going to be delivered the next day. We actually don't crowdfund from late October onwards, because you have Thanksgiving and right after that the Holidays. We also stay away from January because everyone's hungover and having buyer's remorse. Tuesdays in February are a great time to launch your campaign."
"When a client comes to us, the first question I ask is whether they already have an audience out there interested in their product. I call this their built-in audience: the most motivated, enthusiastic, loyal group of people interested in what you're putting out there. They can be subscribers to your mailing list or dedicated, engaged, followers on social media. So, if people don't have that audience, I tell them that they have to go build it—if you don't have that, you're not going to have a successful campaign. There are a handful of ways you can build an audience. First, you have to start collecting email addresses, and while that sounds pretty straightforward, having all those people in one place is super important. Up your presence on social media by identifying influencers and reporters, and all those kind of folks that can talk about your product when it launches. Invest in social media advertising and do Facebook ads to drive people to go to your splash page and then sign up. Incentivize people with a giveaway contest; a raffle where people can win a product when you go live, even if it's in a few months' time."
WHAT JOAN DIDION TAUGHT ME ABOUT REWARDS
"Get into the mind of the backer and question whether someone would actually want what you're giving away. You can't charge $100 for a postcard. People like to get cool stuff in return for their money, and a lot of crowdfunding campaigns are basically pre-orders. A revelation from working on the Joan Didion documentary We Tell Ourselves Stories In Order To Live was that Joan was an amazing cook, and kept a record of all her recipes and guests from all these dinner parties she held in California in the 70s. We were able to scan these recipes and offer them as a digital reward. I think we raised about $30,000 just through that, and it was essentially free to make. So, it's about keeping them low-cost and digital while also thinking of something rare and unusual that backers would want."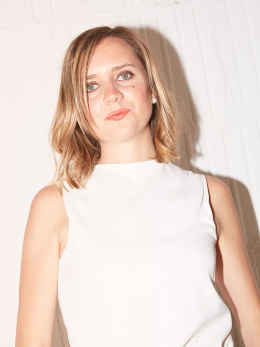 DON'T THROW A LAUNCH PARTY
"I know it sounds totally counterintuitive, but if somebody's at a party, having a glass of wine, and they're super stoked about your idea but they have nothing to click on to donate, they're probably going to forget about it. You want people in front of their computers, getting all excited about the video. Try to build all the excitement online and get everybody writing about it on launch day. Ignore the print press and get an exclusive out on BuzzFeed where there's a ton of traffic and super internet-savvy people that know what Kickstarter is."
OKAY, YOU'RE FUNDED. NOW WHAT?
"It's pretty amazing to see that when you finish a crowdfunding campaign you're going to continue getting traffic. People who had missed out on the campaign will still see it on social media, or see that piece of press that came out that went completely viral, and they're going to reach out and say, 'OMG I need to have this product.' So we suggest that if you see your campaign is going to be successful, set up a splash page with a Shopify account attached to it so people can actually continue buying. Indiegogo now has this funding-forever platform called InDemand—we've seen Kickstarters and Indiegogos literally pick up their campaigns and move it to this platform and have the same video and just continue funding that way. We also have clients that create a full new website, and then move all of this Kickstarter excitement over. Now they have a mailing list, a crowd of people, and press that are excited about it. They're going back to this group of people and selling a new or a different version of the same project. "
IT ISN'T THE END OF THE WORLD IF YOU DIDN'T REACH YOUR TARGET
"Give it some time—don't try to relaunch it a month later. Regroup and take a close look at what went wrong. Maybe wait a year to give it another go, learn from those mistakes you made in the first campaign. We've definitely seen unsuccessful campaigners become incredibly successful."
Text:

Xerxes Cook

Photography:

Eric Chakeen