Kiss Kiss Bang Bang with Porn Star Abella Danger
On Movies, Kanye, and (Duh) Sex
Interview:

Olivia Whittick

Photography:

Kanya Iwana
"Eating healthy is so depressing to me," says Abella Danger, the most charming woman I've ever met, as she dips a potato tot into creamy-white ranch sauce at Jimmy's Famous American Tavern. We're at an outdoor mall in Woodland Hills—L.A.'s adult film hub—having lunch, drinking mimosas. "That's why I kill myself at the gym, so I can eat everything." It surprises me how not at all strange it is to sit down to eat with a woman I don't know, but who I've already seen naked.
Beyond your browser's incognito mode, you might recognize Abella from more above-ground imagery. The 23-year-old adult film-star isn't a stranger to fashion crossover, having appeared in the Yeezy Season 6 campaign as one of Kim Kardashian's clones, in the Jackie Nickerson-shot Yeezy Season 6 zine, as well as on photographer Zora Sicher's cover of Office Magazine_ issue 10, topless and flexing both biceps.
Before she worked in porn she worked at the mall. She's always been a dancer. I'm curious how she feels being plucked up by the fashion world, by moments of mainstream acceptance amidst a constant confrontation with stigma. She doesn't seem to have grand aspirations of stardom, but she does love the camera. "I would love to do a beauty campaign. Sexualize me all you want, but it would be nice to just feature my face." Her long-term dream is to direct: "I've been learning to shoot with a camera, I've been shadowing other directors. I love porn, I want to be involved in it always."
We talk a lot about movies. "I go like three times a week. I consider myself an unofficial movie critic. I look at the cinematography a lot. How real they can make something feel?" She's going to see Rocketman after our interview. She's seen every Marvel movie. Avengers: Endgame made her cry. She loved Dumbo ("Tim Burton killed it."). The Issa Rae-starring Little was just okay. Her expectations were too high for Us. She says she sees everything, even the things she doesn't want to see.
Today, Abella is dressed in grey sweatpants, a black bodysuit, and sneakers. She is petite, with blonde hair in french braids, a remarkably low and raspy voice for someone of her size or age. Her makeup is freshly applied by her makeup artist, who I meet briefly, maybe by accident, in the parking lot. They both seem a bit nervous, which is weird because I'm so nervous, and obviously the less intimidating one. Maybe I'm shy because she seems so free, and she's shy because she's so accustomed to judgement. Abella has a combined social media following of almost 5 million, which makes her undoubtedly famous, but still a person people won't necessarily admit they've heard of.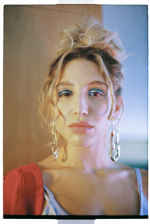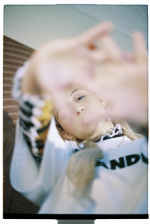 Olivia Whittick
Abella Danger
How did you get into the adult film industry?
I was in college, and I met this guy, and he was a pornstar. I was like, "Oh my god... that's so intense." We started dating and a few months later he asked if I would ever be interested in doing it. I was like, "Hell no! Those girls do not get paid enough to be doing that." He started taking me to sets with him, and everyone was so nice and having such a good time. My first scene ever...I loved it. Then he was like, "I only want you to do this with me." And I was like, "Nice knowing you."
You'd think someone working in porn would understand the idea of "just sex."
I'm already going to get all this grief from society and my family, at least let me enjoy it. Now I go into work every day and have such a good time. I've left sets without picking up my cheque. I forget I get paid for this.
What's your next mainstream move?
I've always wanted to do the The Challenge. It's like a competitive show, on MTV.
Like where you jump over hurdles and stuff?
Yeah, and at the end you win a huge amount of money. I've watched it since I was like ten and I've always wanted to do it. But I basically can't, because I do porn. A lot of opportunities won't come my way because of my job.
Why would they not want you to do it? You have like 4 million followers on Instagram.
Maybe they think they would be advocating for porn stars or something?
It sounds basic, but I'm genuinely confused.
Yeah, I'm a normal person, I just have an interesting job. They have strippers on that show, but because I'm out there, it's too much.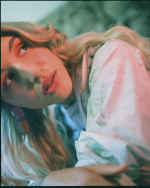 Adult film stars are incredibly famous, but there's still so much taboo—a lot of people know who you are, but many wouldn't want to admit it...
I guess people admitting that they know me is admitting that they've jacked off.
Is that an embarrassing thing for an adult to admit?
We're looked at as too crazy, too sexy. People don't understand how professional all this is. It's not a party, it's like any other job.
Did you know when you started that certain opportunities would be closed off to you?
Yes, definitely. I understand how society is. Society promotes drugs and violence. It will promote the idea of sex, but if you are actually having sex you are labelled a "slut." I knew doors would close for me.
How did you get set up shooting for Yeezy?
I think Kanye watched a scene where I did a parody to his music video with Teyana Taylor, "Fade." I have a dance background so I was able to replicate it. Obviously not with as much finesse as Teyana Taylor. I guess he saw it, and he hired me for a shoot. Then I did the zine. They had someone else for it, but the photographer didn't like her, so we did a test shoot, and she loved me.
How was your experience working with Kanye?
He treated me with so much respect. He always had a smile on his face. His entire company is mostly women, so it was all very fun. I like when people can see past my job, can respect me. A lot of people don't want to work with me because of my job. They're closeted freaks. If you guys didn't watch porn we wouldn't be making it!
With Kanye doing the PornHub awards last year, working with creative director Willo Perron on the production design, and PornHub now starting to release music videos—it feels like there is more crossover between the adult film world and mainstream entertainment.
I hope they didn't get any backlash from that, things that would keep them from doing it again in the future. You shouldn't look down on anyone's work.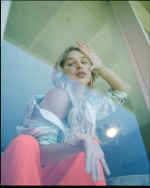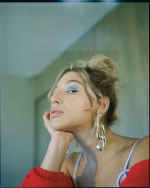 Do you feel the stigma is challenged through projects like that?
It's an individual thing. A lot of pornstars are having their Instagram's deleted. For me, I feel the stigma is getting better, but I can't speak for the industry as whole. MTV still won't hire me!
Abortion rights are under attack right now, Instagram is constantly filtering out images of the female body. It feels like a lot of people want to pass judgement on what other people do with their bodies.
How does anyone feel like they have the right to tell anyone else what to do with their body? RBG, where are you!? Every woman has the right to choose. A lot of women don't have the financial stability to have a child. Why would you want a child to be born into a world that isn't ready for them?
I think a lot of feminists who are against porn tend to think of women working in it as not wanting to be there, or in some way victimized. How do you feel about that attitude?
A lot of it is male-driven, for the male viewer, so I understand. But what they don't understand is that a lot of women feel so liberated by being able to explore their sexuality in this environment. You're taking charge of your own body. We're in charge of everything.
How do you feel when you watch your own films?
It's like reliving an amazing memory.
Do you see yourself more as a model, an actor, or an athlete?
We are literally making art. It is an art form. You feel something. Just like when you look at a painting and you get an emotion. We do that too, except there's an orgasm at the end.
At the Movies with Abella
I loved it so much. Except for the ending. I'm a "bros before hoes" kind of girl.
First movie I've seen where alligators are the villains. Plus, being from Miami, hurricanes scare me. I was no joke screaming so loud the entire time.
Creative concept but totally didn't understand why only three people remembered The Beatles. The ending also annoyed me.
So good I went to see it twice. If you're into musicals and even if you're not super into Elton John, still a must see. 10/10.
I love Tessa Thompson in everything because she's so hot. But man, this movie...I had such high expectations and was severely disappointed. Probably laughed less than five times.
This movie made me want to relive high school all over again. I could not stop laughing, so relatable and heart-warming but never too serious. I LOVED IT.
Olivia Whittick is an editor at SSENSE. She is also Managing Editor at Editorial Magazine.
Interview:

Olivia Whittick

Photography:

Kanya Iwana

Styling:

Mar Peidro

Photography Assistant:

Shaina Santos

Styling Assistant:

Liberty Padre

Makeup:

Francesca Martin

Hair:

Andrea C. Samuels

Date:

August 2, 2019