Is Holiday Cheer Annoying? Michael the III Investigates
The Writer, Model, and Eggnog Enthusiast Finds the Sweet Spot Between Naughty and Nice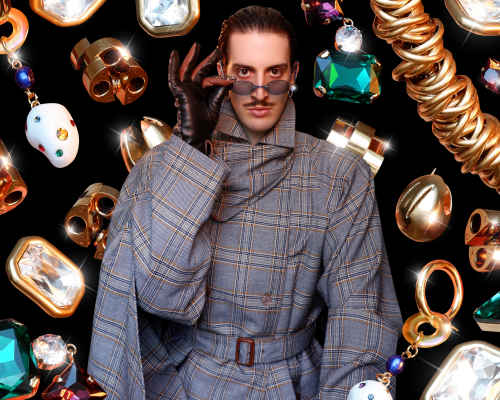 For many, the holidays bring to mind fluffy snow and hot cocoa, logs in cozy fireplaces, and mountains of gifts topped with festive bows. But there's another side to the season that Starbucks merriness can't quite capture: Santa is probably a creep; snow turns to gray slush; the holidays can be kind of depressing. For every token of holiday cheer, there is a potential woe, and given the season's insistence on social activity, all of that joy might just become...cloy.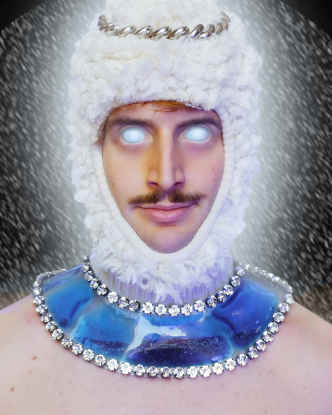 Despite all of that, I find myself extremely festive. The source of my holiday cheer has yet to be discovered, though I'm certain it comes from somewhere within. Someone might mention, "Michael your eyes are glowing" to which I might reply, "Mind your business." If I'm honest, my cheer has been on the decline since puberty, but that's a story for my therapist. "It's the most wonderful time of the year" I repeat to myself, "...summer not included."
But is holiday cheer (a state of jubilance characterized by elation toward the aesthetically unappealing, insatiable desires for sweets and a habit of referring to Santa as if he were real) as annoying as some claim? Admittedly, there have been times I could have played "Deck the Halls" on my bass clarinet less loudly after the evening's eleventh hour, but let's blame volume, not vivacity. As for my passionate insistence at the passport office last December that my eyes are not brown, "they're chestnut," I can see how those less interested in ornamental vocabulary might find this aggravating, but was it the cheerful motive or the pedestrian understanding of color theory that tilted the scales of their frustration? The answer seems as transparent as a cheekily-wrapped gift: holiday cheer is not annoying. But in the name of giving the people what they want, peace on earth and all that, I sought to find out.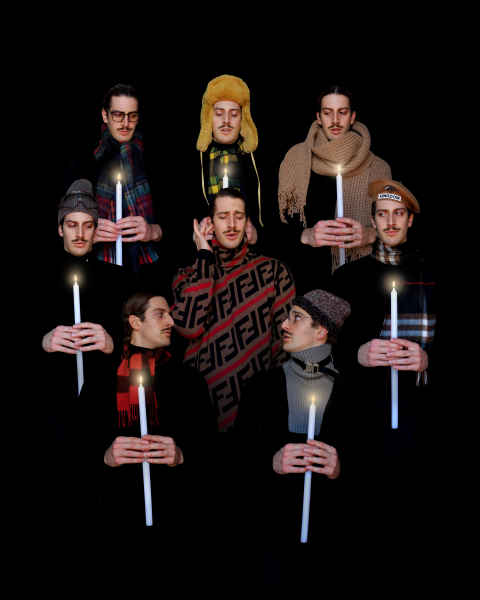 I began at the source of all holiday cheer: retail. The dizzying hustle and bustle of the shopping center was like a rabbit hole to me—I began to wonder who I was and where I was going. The answer, of course, was "Michael the III" and "Williams-Sonoma." Everywhere I went, everyone was in a sour mood, and not in the yummy "I want a lemon-drop" sort of way, either. I was pushed, shoved, and jostled, and if you suspect those are all the same, you haven't been to the mall lately, have you? A child's half-eaten candy cane was launched at my face, nearly piercing my ear where I wouldn't want an earring. In the distance, strangers coughed loudly and without covering their mouths. A teenager working at Baby Gap told me to "have a nice day." All in all, it was horrific, but nothing comes without struggle and I had yet to access the true source of holiday cheer.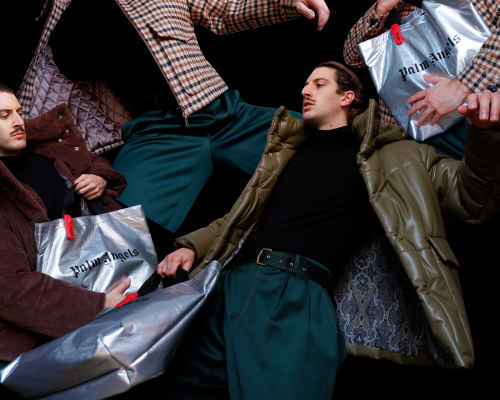 I crawled onto the carpeted expanse of Santa's Workshop, gasping for air. The cool peppermint breeze was refreshing and goodwill returned to my face and buttocks as I entered the line for Santa's lap. Santa, I can report, is cute but does not look exactly like he does in his pictures. Some may call him a catfish, though to me he looked more like a hairy sponge. While perched on his knee, I detected a collective crankiness brewing in the lineup of mall-goers. "You've been there for hours!" they shouted. I was only halfway through confessing my sins and hadn't even come close to the best part. "Cheer up!" I said with an optimistic tone, as the rules of my experiment stated I must promote good spirits at all times. Still, all they could do was holler. I shot back, "Where's your gaiety people? You should all be much, much more gay!"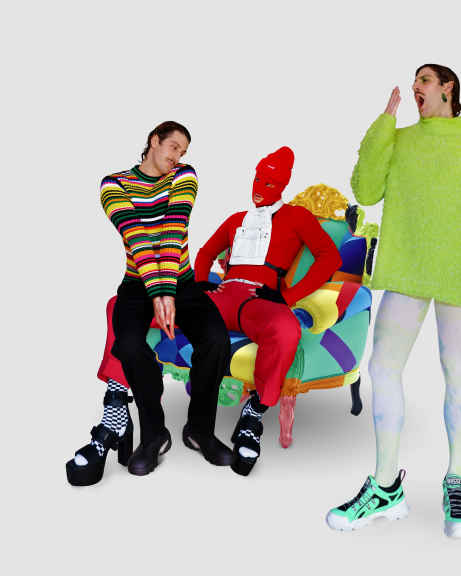 Holiday cheer is a bit of a riddle, if you ask me. Even the jolliest among us have a little peeve in our pocket. There's Barbara, the lady in my building who decorates her door, but considers almond snowball cookies annoying. "They're nuts!" she tells me. Mr. Khoury, my former professor, wrote to me that while he loves stockings, the sight of a tree uprooted from the earth and lit up as decoration irks him. I responded, "Walking into a room with that many lights on startles me, too." George, a complete stranger I met at the grocery store with whom I fought over the last pomegranate, reports feeling bothered by people trying to steal his pomegranates (a common worry, I assured him). And as for me? I hate elves. Who cares if their ears are naturally pointy? You can do that with an Instagram filter now.
Fine. I love elves. They're so funny. I dated an elf once (he's the one I hate). His name is Chuck. He's not like most elves, though—6'5", born in Miami. He has big, clumsy hands that I doubt could make nice toys. He snores. To his credit, he does look great in tights. We started off so well. Outside the cinema we'd lay under the stars (Julia Roberts and Bruce Willis in this case). When we kissed, it was passionate and, if you don't mind me saying so, very festive. I sacrificed a lot for my Chuck: evenings, weekends, my previous boyfriend. Eventually he grew tired of me. "No one cares what makes a perfect poinsettia," he said, until one day in early January, via text message and without the decency to offer milk and cookies first, he dumped me on account of mentioning only a handful of times how darling it might be if he kept his outfit on all year round. I hate Chuck. I hate elves.
People haven't been responding well to my experiment. Take my brother Maximus, for example. The other day on the train, cutting into my monologue on the virtues of eco-friendly ribbon and packaging options, he said, "I've decided there will be absolutely no eggnog this year." Like a reindeer gone rogue, I watched the words fly right over my head. Perhaps the wifi on his phone was not functioning. Perhaps, although I've done my best to conceal it from him, he had found out about his how his haircut looked in the back: not bad per se, just sort of peculiar.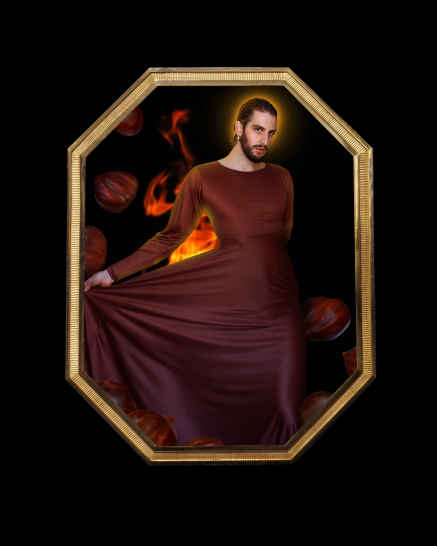 In addition to the "no eggnog" maxim, Maximus told us he's not celebrating the holidays at all. Did I get up at dawn to decorate his house anyway? Do I still sing carols into his ears each night while he's asleep? Have I continued to sprinkle cinnamon into his mittens as an olfactory reminder of Aunt Nicola's holiday hams? He said he doesn't want presents, but I had to get him a little something to unwrap. I just hope it's not too annoying for him to endure. And anyway the box I'm giving him will be completely empty. "Give gifts with thought and consideration," I always say. I've long forbid myself to succumb to soulless formulas like "What do they want?" or "Will they like it?" I got my other brothers cleaning supplies. I told them I wanted Y/Project boots.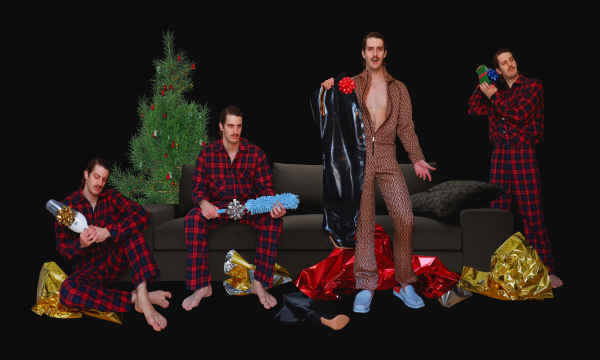 Last week, while I test drove my sleigh through other neighbourhoods, music full blast, jingle bell socks tapping to the beat, someone called out: "Is that Mozart?" "Mozart?" I replied, "That's Hilary Duff!" Later I was at the pond feeding candy canes to ducks, blasting music on the bluetooth speaker I had to buy myself no thanks to "Mr. Claus." "Hey!" park dwellers yelled, "What do you think you're doing! And isn't that the larghetto from Piano Concerto No. 2 in F minor, Op. 21 by Romantic virtuoso, Frédéric Chopin?" I corrected them once again. "It's Gift of Rock by the American rock geniuses Smashmouth." And when I returned to the mall in a charitable effort to fix everyone's attitude problem by switching the usual playlist for my own, I heard a child ask, "Is that Bing Crosby's voice?" "No kid. That's my new album, Fruitcake, by Michael the III." Admittedly, parents did get a little annoyed with that. Oops.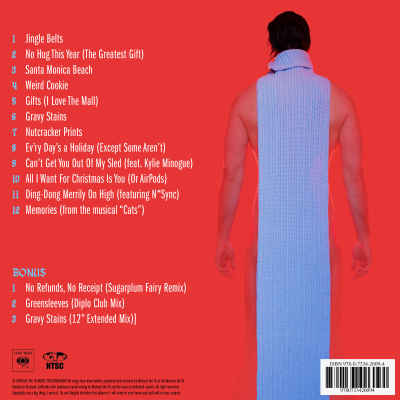 There are few places where holiday cheer persists without a side of annoyance. A college dormitory is one of them, where otherwise intelligent individuals engage in a ritual known as "The Ugly Holiday Sweater Party". It's jeer not cheer, but it still counts. It exists at the many Gingerbread House Decorating Contests going on across the world, though what else might you expect of such crowds? It too remains in the hearts of the young, of course, anyone who thinks they're being watched by some guy at the North Pole. (If you're reading this on a computer with tape covering your camera, congratulations you are cheerful, too). Lastly, the great frontier for holiday cheer is the office holiday party where flirtation comes to fruition, food is free, and drinks are flowing. The absence of controversial family members makes for the best environment to steer clear of drama and dive into the spirit.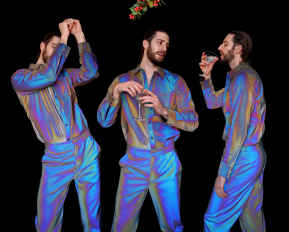 By now I hope I've shown you that with the right approach, holiday cheer is anything but annoying. And if not, well, you'll just have to believe me. I know, you might go on to call me biased, but I assure you, I'm only saying this so that I can get my presents from Santa, who, after sitting upon his lap, I've decided is real after all.
So here's my list: I want new shoes. I want a tandem unicycle (it's called a "two-nicyle"). I want a new haircut for Max. I want a cuckoo clock. I want a treehouse that has an indoor pool. For once, I want to go to a really good party on New Year's Eve. I want a signed copy of Tori Spelling's autobiography, sTori Telling by Tori Spelling. I want a new O-Zone layer. I want them to re-do the last season of Game of Thrones. I want a dragon. I want to visit a waterfall made of havarti cheese and I want it to be clothing-optional and I don't want it to have those little pieces of oregano in it. I want Pepsi and Coke to finally get along. I want the Spice Girls to reunite. I mean with Victoria, too. I want a tattoo but I want a guarantee that I'll like it. I want a piece of art that everyone thinks is ugly but that will one day sell for millions. Oh and one last thing. Can you please stop saying that holiday cheer is annoying?
Michael the III is a writer, photographer, model, and investigative journalist. His work has appeared in THEFINEPRINT, Document Journal, and SSENSE. Fruitcake, the debut holiday album by Michael the III has been delayed due to popular demand.
Photography:

Michael the III

Text:

Michael the III

Model:

Michael the III

Styling:

Michael the III

Hair and Makeup:

Michael the III

Santa:

Michael the III

Date:

December 20, 2019